Half off any retail soap purchase at Pip & Lola's Everything Homemade!
The Deal
Get a $20 voucher to Pip & Lola's Everything Homemade for ONLY $10!
Valid on any retail soap purchase!
---
Strip District
Shadyside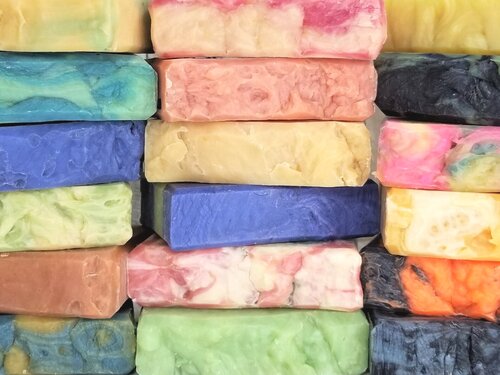 Deal Restrictions
How many deals can I purchase? 4
Cash/Credit back for unused portion? NO
Use more than one deal voucher per visit? NO
No cash value.
Not valid with any other promotion
Tax and gratuity not included
Voucher valid for any retail soap purchase.
Voucher expires (2) years after purchase date.
Valid at the Strip District and Shadyside locations only. Not valid at the Robinson Mall location.
Pip & Lola's vegan and vegetarian barely scented, environmentally conscious soaps are all handmade with natural ingredients. 275 different options available. Featured best sellers: Compass Rosemary Spearmint, Honey Oats and Goats, Aint no Cure for the Sprearmint Blues, Emma Bovary. Come in today to discover your favorite !!
Website:
Click here for website
Print Your Deal Vouchers Now / e-delivery
This deal allows you to purchase and use the deal vouchers immediately with digital delivery. You may print the voucher from your own printer or open using smart device to redeem by using the mobile application.
If you have a printer problem and are unable to print your purchase for any reason, please email
customerservice@neofill.com
. Please do not reorder your deal vouchers.