Need a Last Minute Gift? Just Pay Half!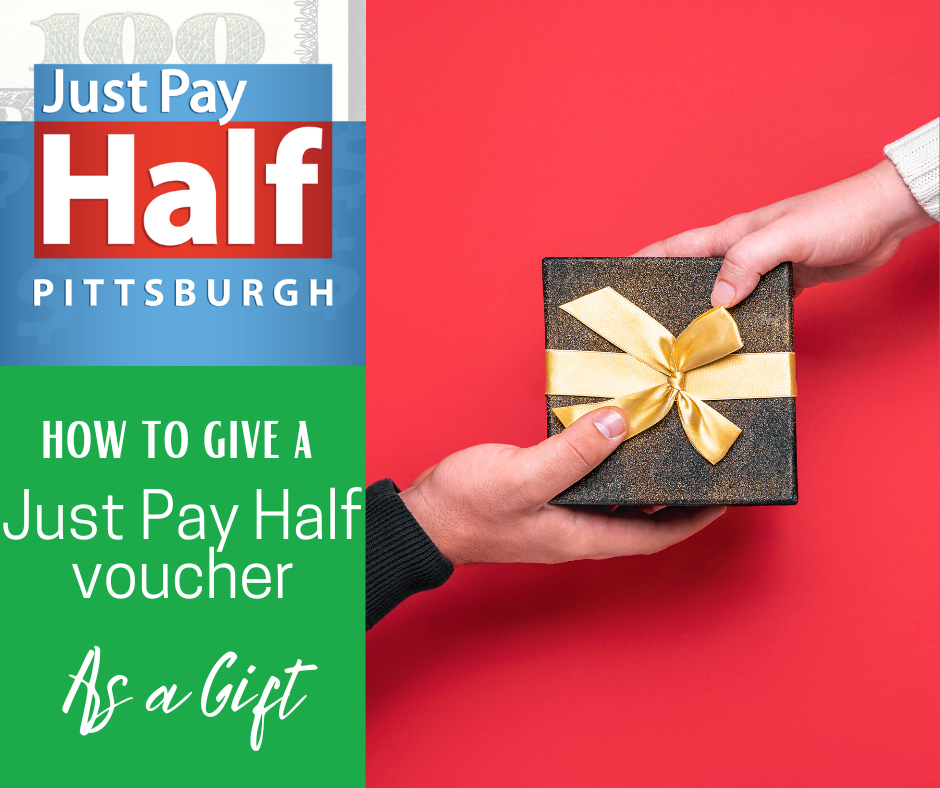 Are you a gift-giving procrastinator? Do you have someone on your list that you forgot? Don't worry! You can purchase a Just Pay Half print-on-demand voucher today and have it in your inbox in just a few minutes! Simply forward the email to your giftee on Christmas morning and you're all set!
Not sure what to get? The Smokin' Hot App is a great option for anyone with a Smart Phone that lives in the Pittsburgh area! You can purchase $50 of credit for them to use for just $25, and they can choose where to go from our list of over 15 local restaurants, including the ever-popular Caliente Pizza & Draft House. Learn more or purchase Smokin' Hot app credits here! They never expire, and are perfect for a foodie who wants to try someplace new!
Happy Holidays from Just Pay Half Pittsburgh!
User comments