Multiple Offers from Flying Squirrel in Cranberry!
The Deal
Deal #1: Get (2) Toddler Time Admissions to
Flying Squirrel in Zelienople for the price of ONE!
ENTRY:
DURING TODDLER TIME JUMPERS MUST BE UNDER 46" INCHES. PARENTS JUMP FOR FREE PER ADMISSION CHILD. TWO TODDLERS JUMP FOR ONE HOUR FOR THE PRICE OF ONE. JUMP SOCKS ARE REQUIRED FOR ALL JUMPERS. WAIVERS REQUIRED FOR ENTRY.
Every jumper under 46 inches must be under the supervision of a parent or legal guardian. Little Air jumpers are allowed in Little Air, foam pits, basketball, slacklines, fidget ladders and other one-at-a-time obstacles. Big jumpers and little jumpers aren't allowed to jump together to keep all jumpers safe.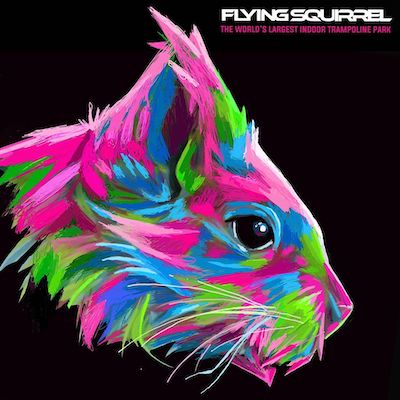 ---
Deal #2: Get (2) 1-Hour Bounce Passes to use at




Flying Squirrel in Zelienople for the price of ONE!
Enjoy the whole Flying Squirrel Experience! Applicable from 10AM to 8PM on Sunday, 4PM-8PM Monday thru Thursday and 10AM-10PM Friday and Saturday
Deal Restriction(s)
Please select an option to see the restrictions.

Flying Squirrel Trampoline Park is a Family Fun Center in Pittsburgh Pennsylvania with plenty of activities and attractions for all ages! We have child friendly areas, and safety is our top priority!

Map:

Click here for map

Website:

Click here for website

Print Your Deal Vouchers Now Promotion: This deal allows you to buy and use the deal vouchers today with immediate digital delivery of your deal voucher to your home or office printer!

Print Your Deal Vouchers Now Support: If you have a printer problem and are unable to print your purchase for any reason, please email

customerservice@neofill.com

. Please do not reorder your deal vouchers.