Brick & Barrel in Fox Chapel!
The Deal
Get $25 to spend at Brick & Barrel in Fox Chapel for Only $12.50!

Now Featuring a Full Menu!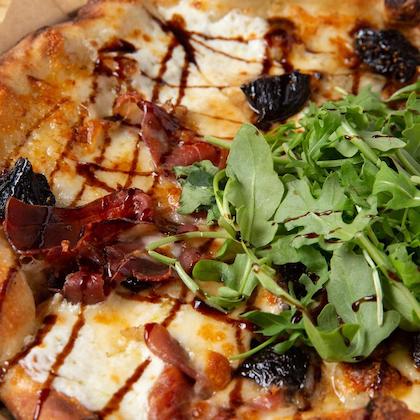 Deal Restrictions
How many deals can I purchase? 2
Can deal voucher be used for alcohol? YES
Cash/Credit back for unused portion? NO
Use more than one deal voucher per visit? NO
Not valid with any other promotion
Tax and gratuity not included
No Expiration Date
Valid towards food and beverage.
We are so excited to announce Brick & Barrel is coming to Crosskeys Inn!
Owners Chris Hildebrandt and Jeff Brungo are working hard making sure they have only the best farm fresh ingredients. Buying from local farms and breweries for as much as they can doing their share to support small businesses in the area.
Wood fire ovens will cook your burgers , pizza and more to perfection ! Try out a signature bourbon cocktail made from 1 of the many bourbons!
Map:
Click here for map
Website:
Click here for website
Click here for Menu
Print Your Deal Vouchers Now / e-delivery
This deal allows you to purchase and use the deal vouchers immediately with digital delivery. You may print the voucher from your own printer or open using smart device to redeem by using the mobile application.
If you have a printer problem and are unable to print your purchase for any reason, please email
customerservice@neofill.com
. Please do not reorder your deal vouchers.
Customer Reviews
DIANE D. reviewed on October 3rd, 2023
Food was excellent.
---
David V. reviewed on September 16th, 2023
I really enjoyed the food and the servers were very friendly!!
---
PRIMO S. reviewed on September 3rd, 2023
We sat outside and it was so nice. They have a fountain and long fire pit. We will return for sure in the fall. Food and service was excellent!
---